What is Applied Behavioral Analysis?
Applied behavior analysis (ABA) is the use of the principles and procedures of behavior analysis to better understand and improve lives. Treatment approaches based on ABA have been empirically shown to be effective in a wide variety of areas. However, because ABA was first applied to the treatment of individuals with intellectual disabilities and autism, this practice area has the largest evidence base and has received the most recognition.
ABA Services Offered with DATS
School & Home-based Services
Clinical Behavior Analysis
Clinical behavior analysis is the application of the conceptual and methodological tools of behavior analysis to treat problems that have traditionally been characterized as mental disorders. Clinical behavior analysts work in universities, hospitals, outpatient clinics, as well as in primary care and residential settings. Common problems addressed through clinical behavior analysis include depression, anxiety, stress, relationship discord, substance misuse, chronic pain, disruptive behavior, impulsivity, inattention, tic disorders, and sleep disturbance, among others. Interventions involve understanding clients' thoughts, feelings, and actions—all of which are viewed as behavior that must be understood in context—thereby necessitating descriptive functional analyses of their environmental antecedents (distal and proximate, verbal and nonverbal) and consequences (immediate and delayed, verbal and nonverbal). Common modalities and forms of clinical behavior analysis include acceptance and commitment therapy, behavioral activation, behavioral parent training, community reinforcement, comprehensive behavioral intervention for tics, contingency management interventions, dialectical behavior therapy, functional analytic psychotherapy, integrative behavioral couples therapy, and stimulus control therapy for insomnia.
DATS Clinic Services (Huntington & Scott Depot)
Behavioral Treatment of Autism and Other Developmental Disabilities
Applied behavior analysis (ABA) is best known for its success in treating individuals with autism spectrum disorder (ASD) and other developmental disabilities (e.g., Down syndrome, intellectual disabilities). Treatment in this area is effective across an individual's lifespan (i.e., childhood, adolescence, adulthood). In young children with developmental disabilities such as ASD, the goal of intensive, comprehensive intervention is to improve cognitive, language, social, and self-help skills. Decades of research have shown that intensive ABA treatment is the most successful approach for children with autism, and it is widely recognized by a number of sources including the U.S. Surgeon General, the American Academy of Pediatrics, and the National Institute of Mental Health. When applied to older individuals, ABA involves teaching behaviors essential to functioning effectively in the home, school, and community. ABA can also decrease severe problem behaviors that endanger health and safety, and limit educational, residential, or vocational options.
Our ABA Technicians
Before we place staff with your child, our frontline therapists will have completed:
Federal & State Background Check
Registered Behavior Technician Certification
CPR/First-Aid Certification
CPI Certification
Safe Driver's Training Course
Rigorous on-line curriculum and field competency review
Locations Where Offered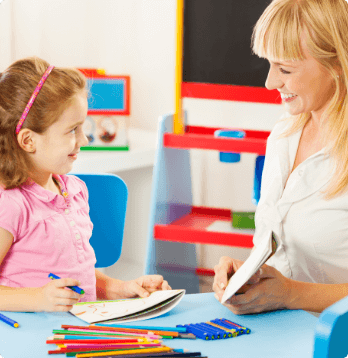 Our ABA Locations are Licensed Behavioral Health Clinic, Fire Marshall & OFLAC Regulated centers.
4614 Waverly Rd
Huntington, WV 25704
Phone: 304.429.DATS (3287)
Fax: 304.429.0024
33 Erskine Lane, Suite B
Scott Depot, WV 25560
Phone: 681.235.7211
Fax: 681.235.7221
Billing Sources
WV CHIP
Private Insurance (must have autism diagnosis for ABA)
Private Pay
Medicaid MCOs
Traditional Medicaid (policy 502 behavior management for emotional and behavior disorders for ABA)
Have questions? Leave us a message!