Speech-Language Therapy
Diversified Assessment & Therapy Services provides speech therapy services across the lifespan in a variety of settings including outpatient, birth to three, and school-based services. Therapists have received training in areas such as Level 1 PECS and Intro PROMPT therapy techniques.
Additional training has been provided through the AEIOU Feeding Approach as well as countless continuing education courses addressing ASD and AAC.
Our therapists have experience working with a variety of speech-language disorders including but not limited to: receptive/expressive language delays, articulation delays, apraxia of speech, feeding, hearing loss, and voice disorders.
Locations Where Offered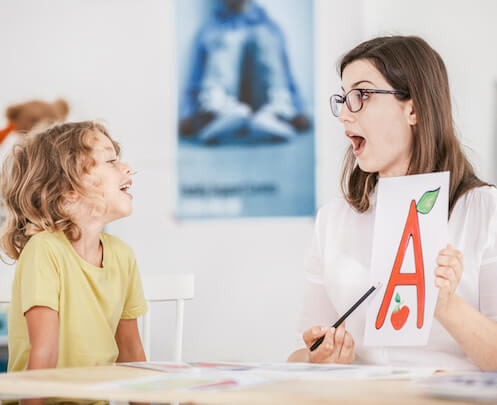 4614 Waverly Rd
Huntington, WV 25704
Phone: 304.429.DATS (3287)
Fax: 304.429.0024
Billing Sources
WV CHIP
Private Insurance (must have autism diagnosis for ABA)
Private Pay
Medicaid MCOs
Traditional Medicaid (policy 502 behavior management for emotional and behavior disorders for ABA)
Title XIX Waiver
WVBTT